ECL is a new Chinese language school in Lausanne by using new methods of teaching for overseas Chinese children and locals.
The Chinese have a wealth of traditional artistic styles to draw inspiration from in website design, but the majority of Chinese websites are extremely content-heavy with a small amount of space given for the site title, and including thumbnail-sized images only.
The goal is to design a brand identity and a responsive, mobile-friendly website that will offer people a good web experience and 

attract more subscriptions

. 
We found that several types of users with diverse needs. So we created two personas who presented lots of common personas.
1. A new generation abroad
: Most of them have a higher education background and they get used to the western web culture (light content with simplicity).
2.
locals
:
The website should make them believe in your brand messages, product capabilities or in the service you provide.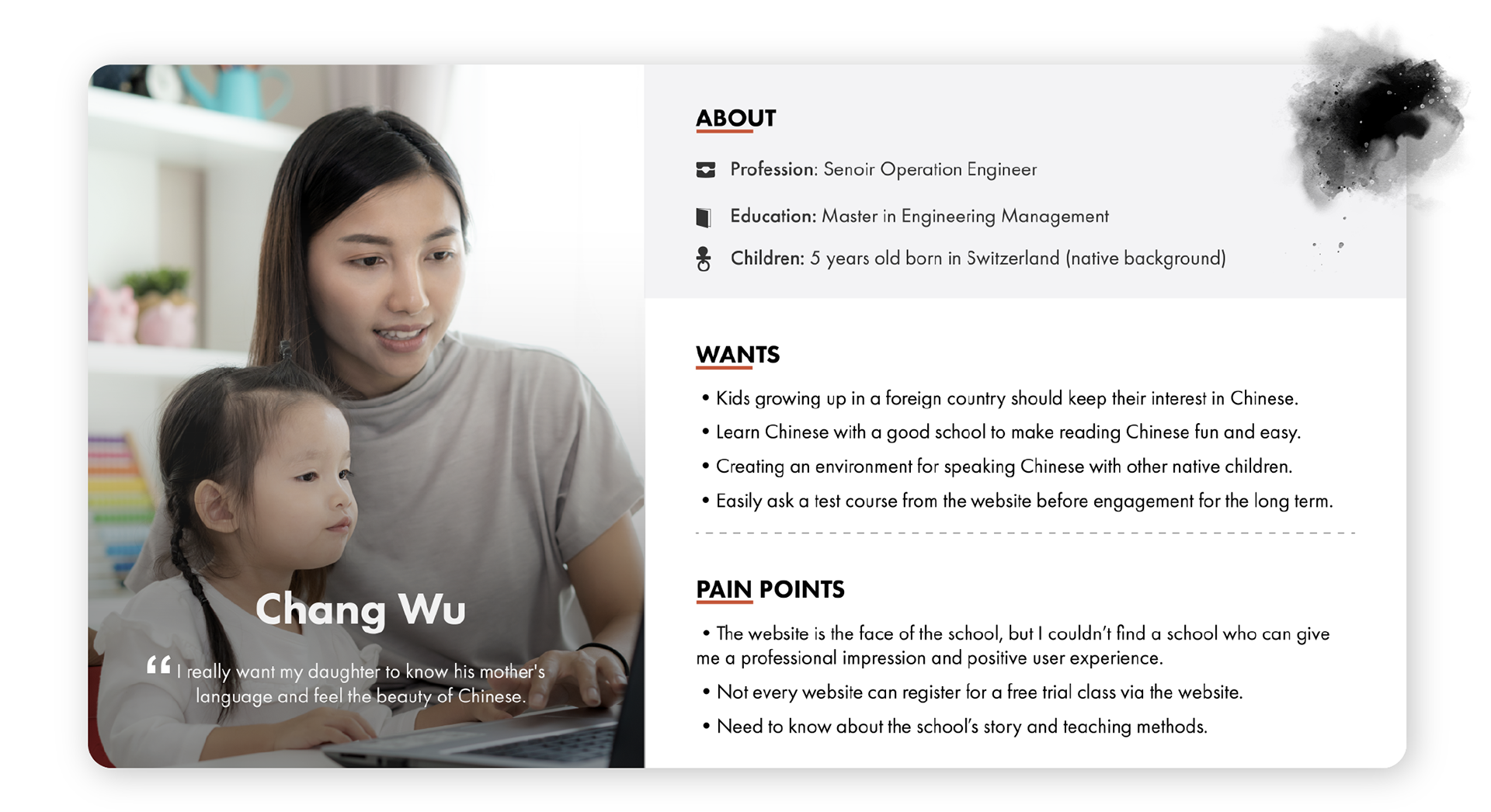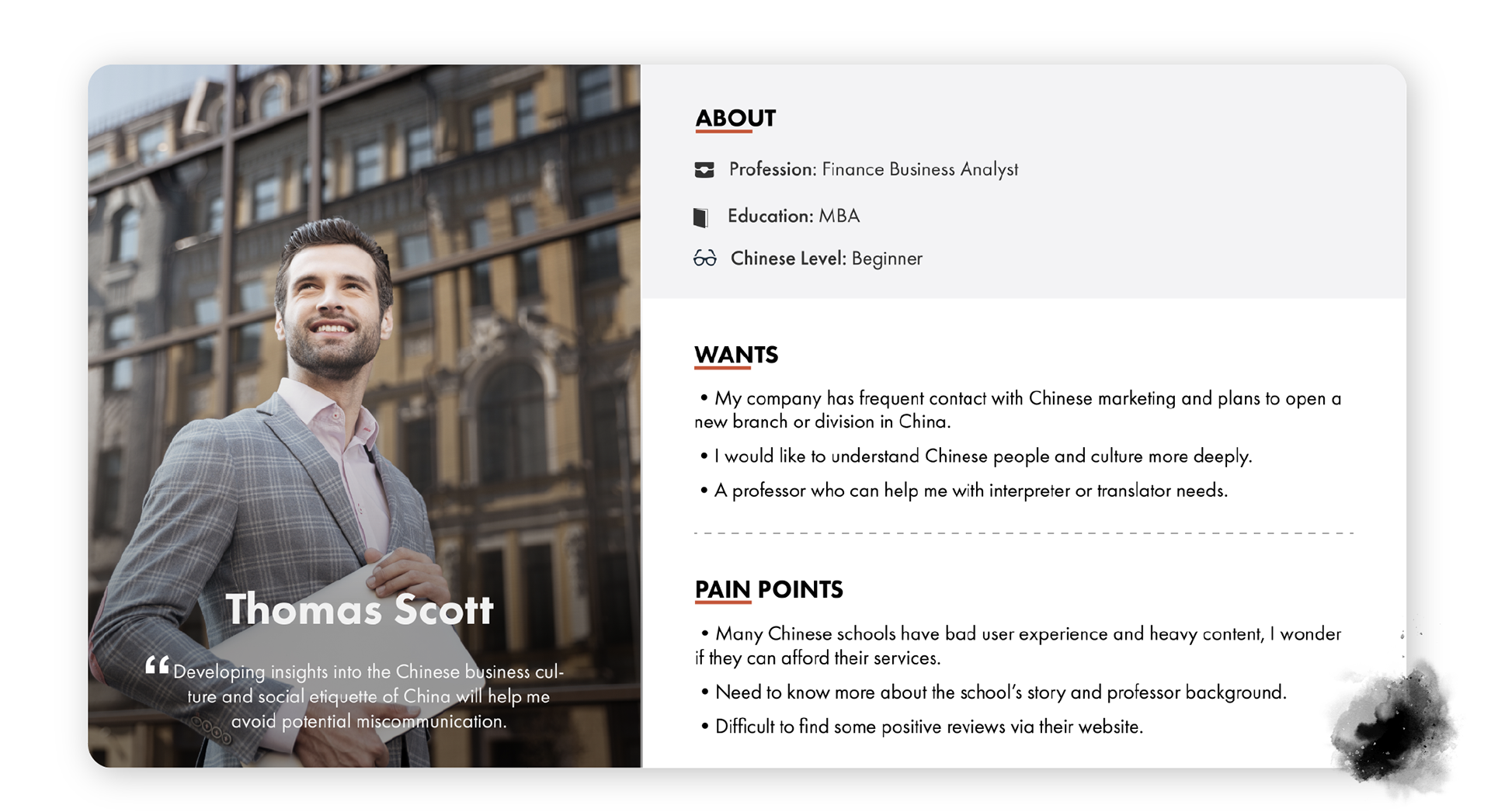 we had a vague idea of how the website will function. I first sketched it on paper and then digitally rendered it in Abobe XD.
The objectives are: 
01.
 Design clear and simple
02
. Create
complet
 user flow
 for all target audience
03.
 Usability test of prototype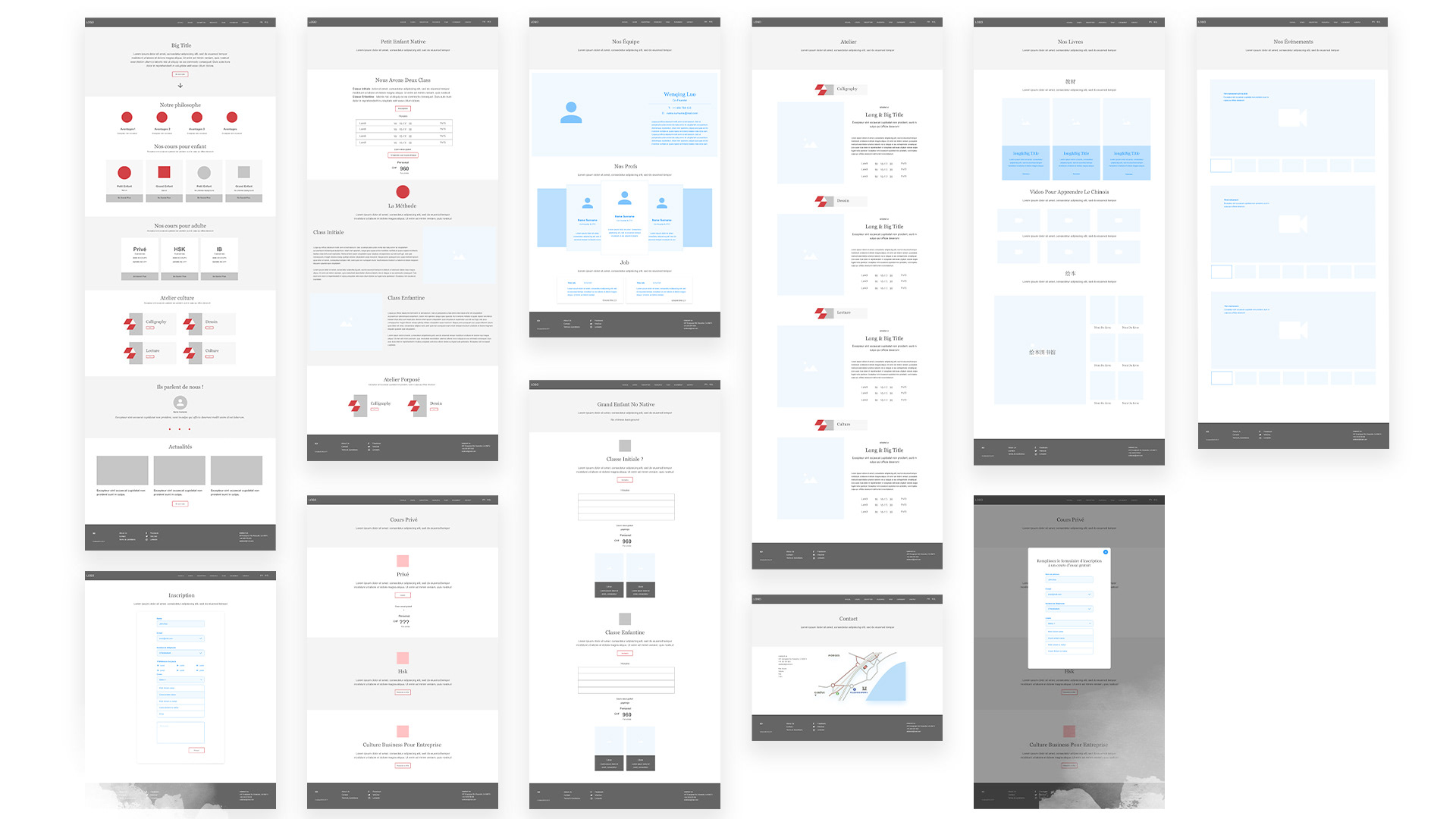 Usability testing & Improvement
Where did our process go right? And why?
Where did we struggle? And why?
How are our users responding to the product?
Did it solve their issues and pain points?
Where can we improve the product?
山水
 'mountain-water' refers to a style of traditional Chinese painting that involves or depicts scenery or natural landscapes.